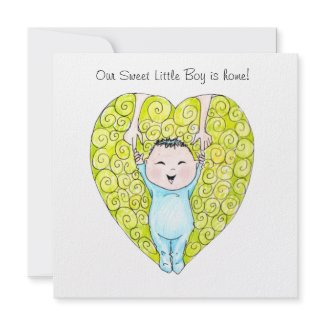 Chinese Boy adoption announcement
by
ChinaGirlLove
It's about time that I started creating / designing products for sweet little boys who are adopted from China! If you click on the announcement in this post, you'll see you can add your Cute E.'s picture to the reverse side. I"m inspired to create many ideas and have posted my first few in the boys section of my on-line store.
I invite you to sign up to follow this blog to be able see what I hope is an
endless variety of new ideas as well as for all the freebies I post!
Enjoy this Spring Day! / Collene